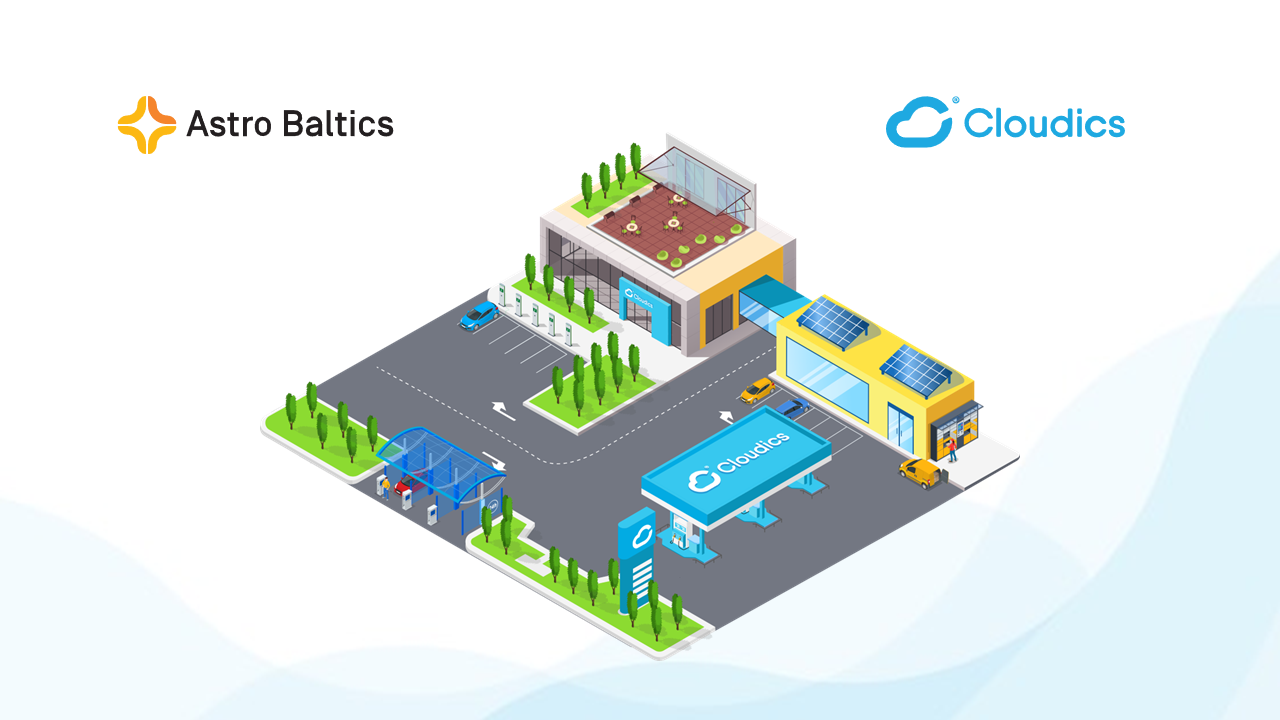 Astro Baltics & Cloudics are proud new members of the IFSF
Postitatud: [su_post field="post_date" default="-" filter="su_post_shortcode_custom_date_filter"]
Astro Baltics and Cloudics are happy to announce that we have joined International Forecourt Standards Forum, an international community dedicated to enabling technology standards to benefit automotive fuel and energy retailers.
What is IFSF (International Forecourt Standards Forum)?
The IFSF is a forum of international petroleum retailers with the common objective of harmonisation of equipment interconnectivity and communication standards for use in the Petroleum Retail Business.
The approach is to work with established professional bodies, such as CECOD, the pump/dispenser manufacturer's trade association, and financial institutions, to achieve common standards and, where possible, adopt existing ones.
The IFSF also depends on support from suppliers to the industry and other organisations to participate in and benefit from IFSF standards.
To date, IFSF has set many standards which have been adopted on thousands of forecourts in an ever-increasing number of countries worldwide.
Learn more here.
---
Astro Baltics & Cloudics membership in IFSF
Astro Baltics & Cloudics have become a Technical Associate (TA).
For more than 23 years, Astro Baltics has been offering 360° solutions for energy stations and convenience stores.
Now our membership opens us up to new opportunities to shape the future of forecourts all over the globe.
We will be able to work closely with international working parties, developing, documenting and modifying the standards of the forecourts.
Gary Szendzielarz: "The IFSF is the cornerstone to the integration of the forecourt environment, and as we move into this next phase of fuel retail, they are of vital importance to the future of the application ecosystem. We are proud to help shape that new future."
---
IFSF 2022 Annual Conference

We are delighted to announce that we will participate in the IFSF 2022 Annual Conference on 15-16 November at the Prague Marriott Hotel.
Astro Baltics & Cloudics will be represented by our International Business Development Director, Gary Szendzielarz, talking about "How small IT businesses and start-ups are changing the retail landscape."
Gary Szendzielarz: "The IFSF annual conference is always a great opportunity to network with industry leaders and drill down into what is critical for our industry. I'm looking forward to presenting how we see the vision of this industry and also to dialogue out some of the pain points retailers are facing."
The theme of this year's conference will be Seamless Integration for the Future Forecourt. The event will include high-profile representatives from major retailers and technology suppliers.
We look forward to meeting all members and partners of the forecourt industry in Prague, Czech Republic.
---
Thank you, IFSF, for having us, and we are looking forward to meeting all members and partners of the forecourt industry at the upcoming conference!
Regarding any questions, contact us:
info@astrobaltics.eu
+372 628 0000
Follow Astro Baltics on LinkedIn.
Follow Cloudics on LinkedIn.