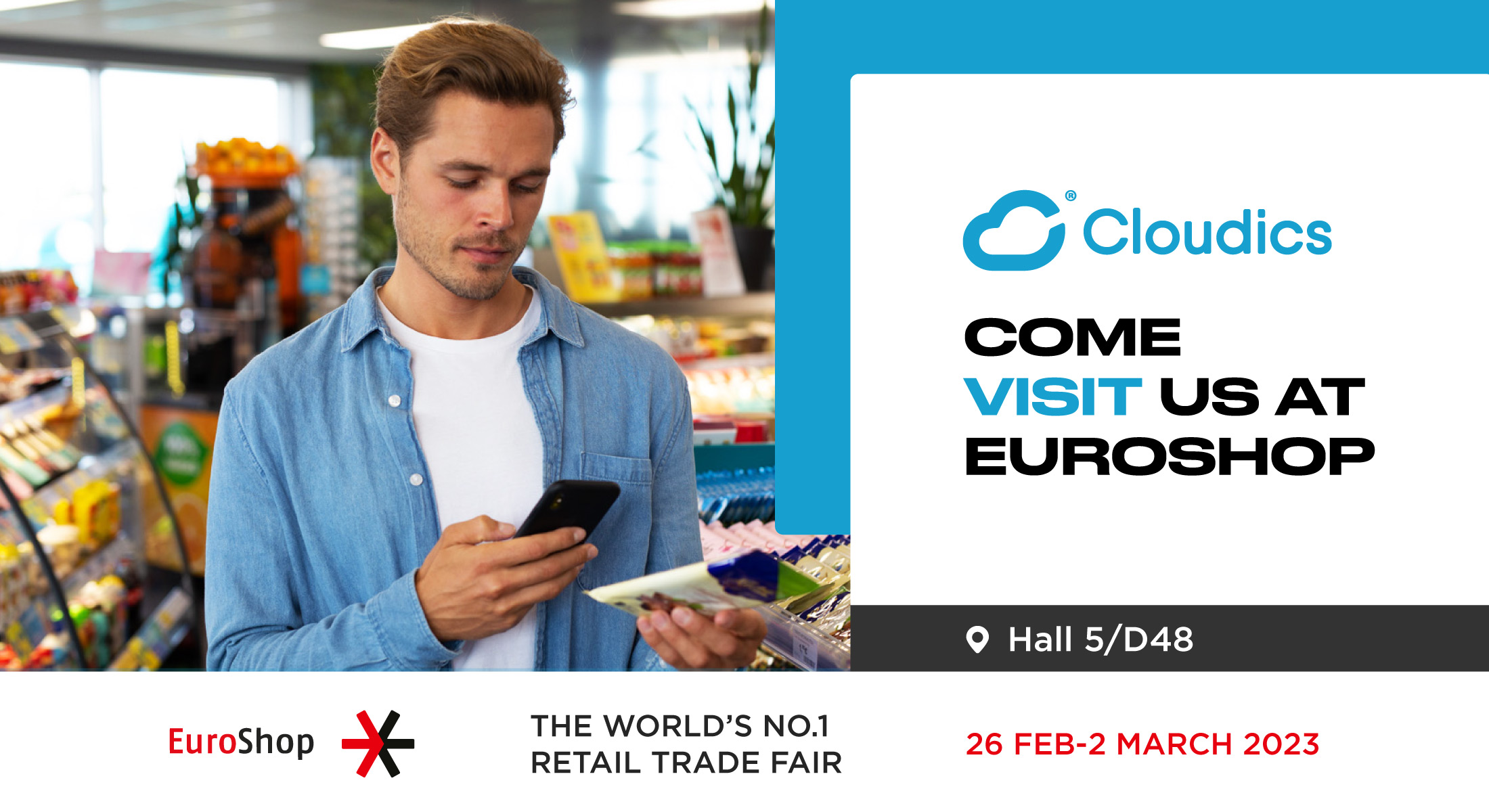 Cloudics at EuroShop 2023 – Get Ready for the Future of Frictionless Shopping!
Postitatud: [su_post field="post_date" default="-" filter="su_post_shortcode_custom_date_filter"]
Are you ready for the future of shopping? Join us at EuroShop 2023, where we will be introducing our revolutionary shopping technologies.
Come and experience the ultimate frictionless shopping, see how we turn any store into an unmanned hub, how Cloudics' pre-ordering feature works and how you can offer subscription-based services.
Visit our booth at Hall 5/D48 and learn more about how you can get started with Cloudics.
What is Cloudics?
Cloudics is an innovative cloud-based shopping platform for forward-thinking merchants.
It is a cloud-based shopping platform that allows your customers to shop without friction. The revolutionary solution allows better resource management, enhances customers' shopping experience and has the ability to turn any store into an unmanned shopping hub.
The new technologies also reduce waiting times and shorten long queues to a minimum.
Learn more about Cloudics app here.
Cloudics is attending EuroShop 2023 and showcasing its newest and most innovative frictionless experiences
For retail businesses to thrive in a frictionless shopping environment, they must embrace technology and data throughout the process, from product innovation to the in-store consumer experience.
Remember that your customers want to do business with retailers who understand the value of their time.
Given a choice between standing in line at a checkout counter versus scanning a barcode on their smartphone or pre-ordering ahead, it's easy to predict which experience will win in that battle.
To be competitive, be sure you're giving your consumers what they want: a frictionless shopping experience.
---
Smart shopping (Mobile Self-Checkout):
Smart shopping is the next step from traditional self-checkouts (SCO).
It is an innovative new technology that allows customers to shop via their phones without waiting in long lines or using traditional checkout counters.
With Cloudics, customers can scan a product and pay for it quickly and easily with their mobile. The entire process happens in a matter of seconds, saving precious time and making it seamless for the customers.
Mobile self-checkout offers several benefits for both customers and retailers:
For customers, it is a faster and more convenient shopping option, allowing them to skip the line and check out on their own.
For retailers, smart shopping increases efficiency by reducing the number of checkout lanes needed, freeing up staff to focus on other tasks, and providing valuable data on customer behaviour and purchase patterns.
It is also a complement to solving the personnel deficit, which was triggered by the pandemic and still lingers.
---
Pre-ordering with Cloudics

Pre-ordering is another helpful feature of Cloudics that allows customers to order goods from the store or station.
It saves valuable time for the customer and eliminates the need to search through shelves or wait in line for items.
Allowing customers to pre-order can also help build loyalty through mobile app and encourage repetitive visits, which drives extra revenue.
This can lead to higher customer satisfaction levels as well as increased efficiency on the part of the retailer's staff members.
It is also important to note that pre-ordering helps retailers save money by reducing overstocking issues and eliminating the need for extra staff during peak hours, leading to lower operating costs overall.
---
Subscription-based services
All QSRs, energy stations and convenience stores should consider offering subscription-based services to their customers.
These services offer customers a convenient way to remove repetitive everyday tasks, stay up to date with their favourite products and brands while also giving them access to exclusive discounts and offers.
Subscription-based services also incentivize repeat business and help build a strong relationship with customers.
There are multiple subscription-based services you could offer, for example, meal or coffee subscription, delivery subscription paired with pre-ordering functionality or a more comprehensive loyalty program, which includes rewards, discounts and prizes for the customer.
Ultimately, having an app like Cloudics that has subscription-based services built-in means that you can also track customer activity so you know who is using your services and what kind of campaigns are working best.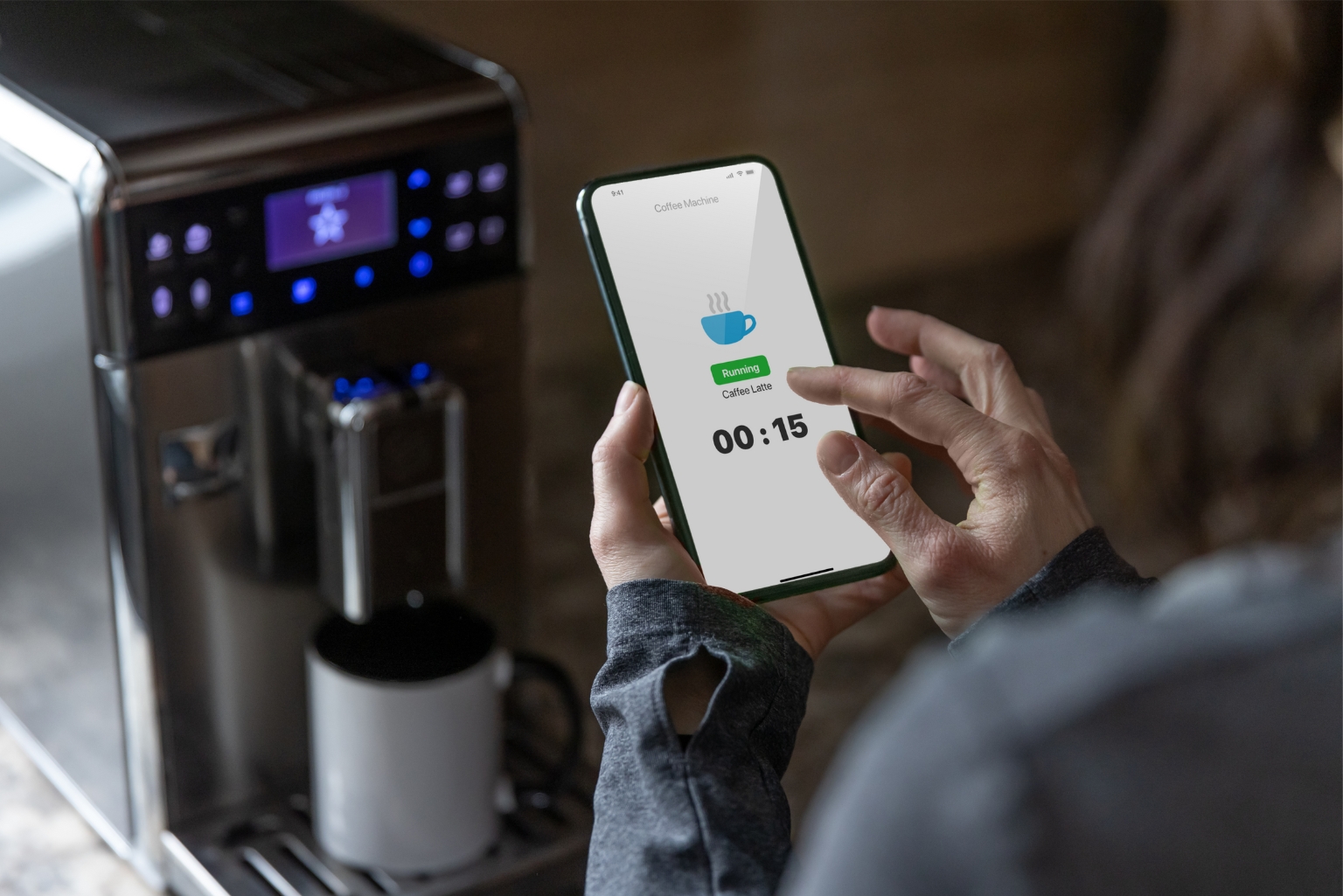 ---
The Cloudics unmanned shopping hub is genuinely revolutionary
We've been working hard to bring together our frictionless shopping platform with pre-ordering, mobile self-checkout, door opening and subscription-based services in one comprehensive mobile payment app – creating the ultimate unmanned shopping hub.
Cloudics ties together all aspects of the customer's shopping experience into one convenient and unmanned journey. Our goal is to offer a 100% unmanned experience that is truly unique when it comes to convenience stores and QSR-s.
There are multiple profit areas related to an unmanned shopping hub.
It can provide a smooth transition from online to in-store shopping. Customers can use their mobile devices to place orders online and collect them at their local store or scan the items while they are in-store and pay via their phone – streamlining the entire shopping process.
The revolutionary hub also allows customers to customise their own shopping journey by mobile self-checkout or by creating a list of goods they need on a regular basis and adding them to their monthly subscription plan.
Finally, in order to enter these hubs, we enable customers to open doors via their phones – removing the need for keys and access cards entirely.
---
Are you ready to take your retail business into the future? Visit us at EuroShop 2023!
We invite all EuroShop attendees to visit us at Hall 5 / D48, where we will demonstrate Cloudics' revolutionary shopping experiences.
We look forward to seeing you there!

Regarding any questions, contact us:
info@cloudics.com
+372 628 0000
Cloudics
Future of Cloud-based Solutions!