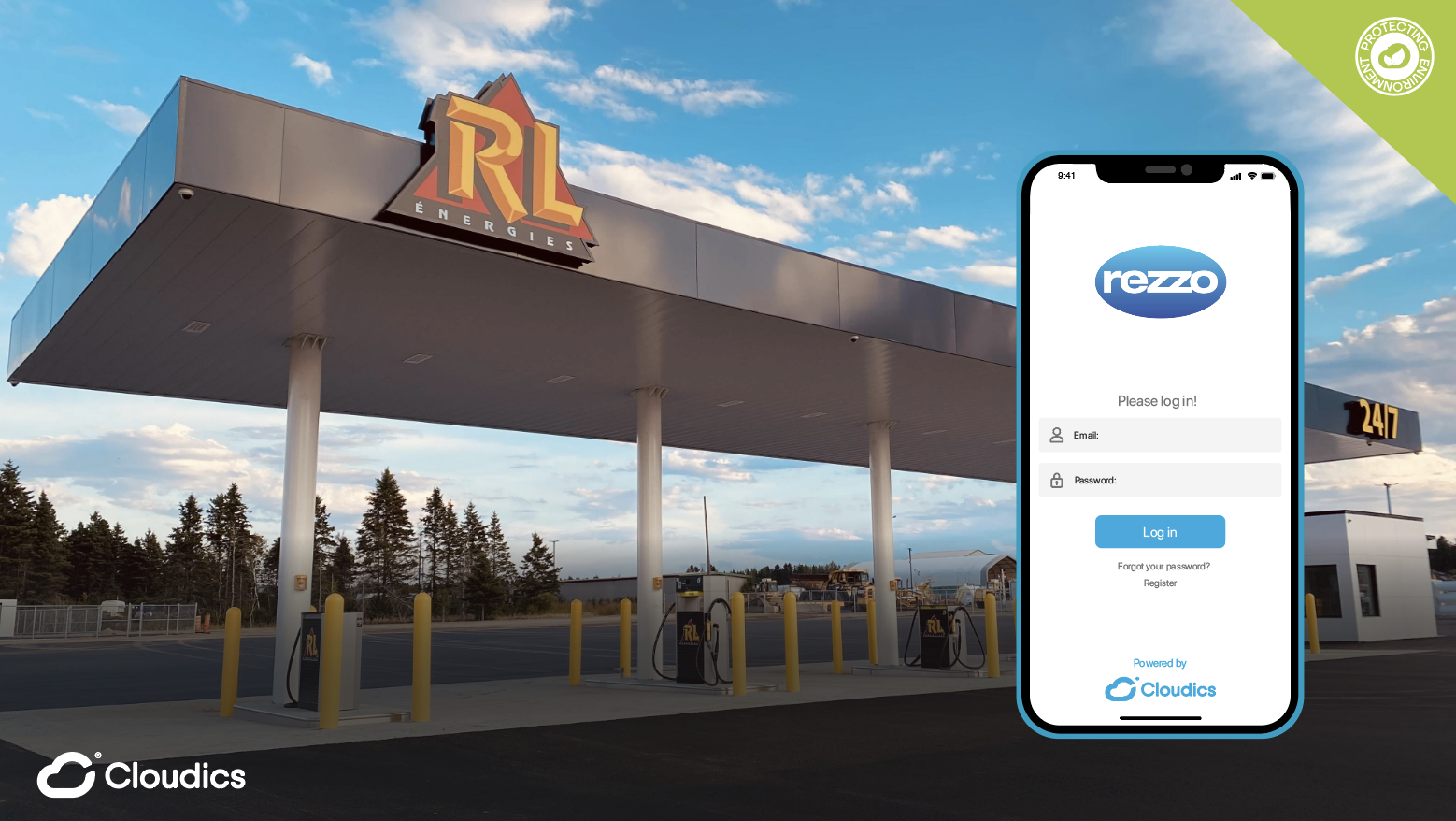 Cloudics officially establishes presence in Canada!
Postitatud: [su_post field="post_date" default="-" filter="su_post_shortcode_custom_date_filter"]
In partnership with Cloudics, a white-label brand Rezzo was established in 2021 to offer our cloud-based platform for energy stations in Canada. Less than a year later, Canadian company RL Énergies has become the first company to use it in their stations in Chicoutimi.
From Northern Europe to Canada

Cloudics platform expansion to Canada is a monumental milestone worth celebrating. Within just a few years, we have been able to expand from the European Silicon Valley to the 9th largest economy in the world.
Needless to say, this has been made achievable through the Cloudics platform's borderless possibilities, allowing us to set up Cloudics in every corner of the world without being on-site.
Today's energy station sector faces many challenges which can be solved through the cloud-based management platform:
Excessive hardware – In the fast-paced and constantly changing energy sector, it is necessary to use the latest station technology. Cloudics platform can be implemented immediately and is ready for whatever comes next.
Availability – A lack of qualified employees can make it challenging to keep a station running. With Cloudics, the station is open 24/7 without the requirement of cashiers, queues are reduced, and customers can conveniently pay with the mobile app.
Expensive hardware – Hardware and its maintenance can be costly. The cloud-based platform requires no OPT. Updates and maintenance are done remotely and in real-time on the cloud server, which is resource efficient.
Answering the demand – Customers require different necessities, and providing them is crucial. Cloudics offers an all-in-one platform, whether it's fuel, car wash, EV or frictionless shopping.
Exciting new generations – Cloudics provides an opportunity to excite and engage new potential customers with the help of innovation. The obvious step is developing, understanding and growing your customer base through a mobile payment application.
RL Énergies: "We were seeking the next-generation platform."
RL Énergies representative Keven Fortin-Simard noted the importance of having a platform that can keep up with the fast market changes and adapt to new technologies.
"Our goal is to think two steps ahead to offer the solutions that will become crucial in the future."
Why was it crucial to implement a cloud-based platform in RL Énergies' stations?
RL Énergies is a Canadian company working in the field of petroleum products distribution since 1970.
It is one of Quebec's six largest independent distributors of petroleum products today, with multiple fuel stations all over Quebec.
Within the past eight years, RL Énergies noticed a growth in demand for OPTs in their energy stations, which drove them to seek the next generation of self-service solutions.
Many Cloudics' features matched their requirements, which is how the cooperation began. Rezzo powered by Cloudics was born.
Maintaining low hardware and management fees is a fundamental cornerstone of RL Energies' strategy.
Another essential motivation to adopt the Cloudics platform was to improve operational efficiency and offer customers a convenient mobile refilling process.
Providing excellent customer experience is vital to RL Energies'. Rezzo will help them build a better connection with their customers and understand their needs on a new level.
RL Énergies believes Rezzo will also positively impact their company's overall growth, allowing them to expand their network faster thanks to borderless cloud-based operations.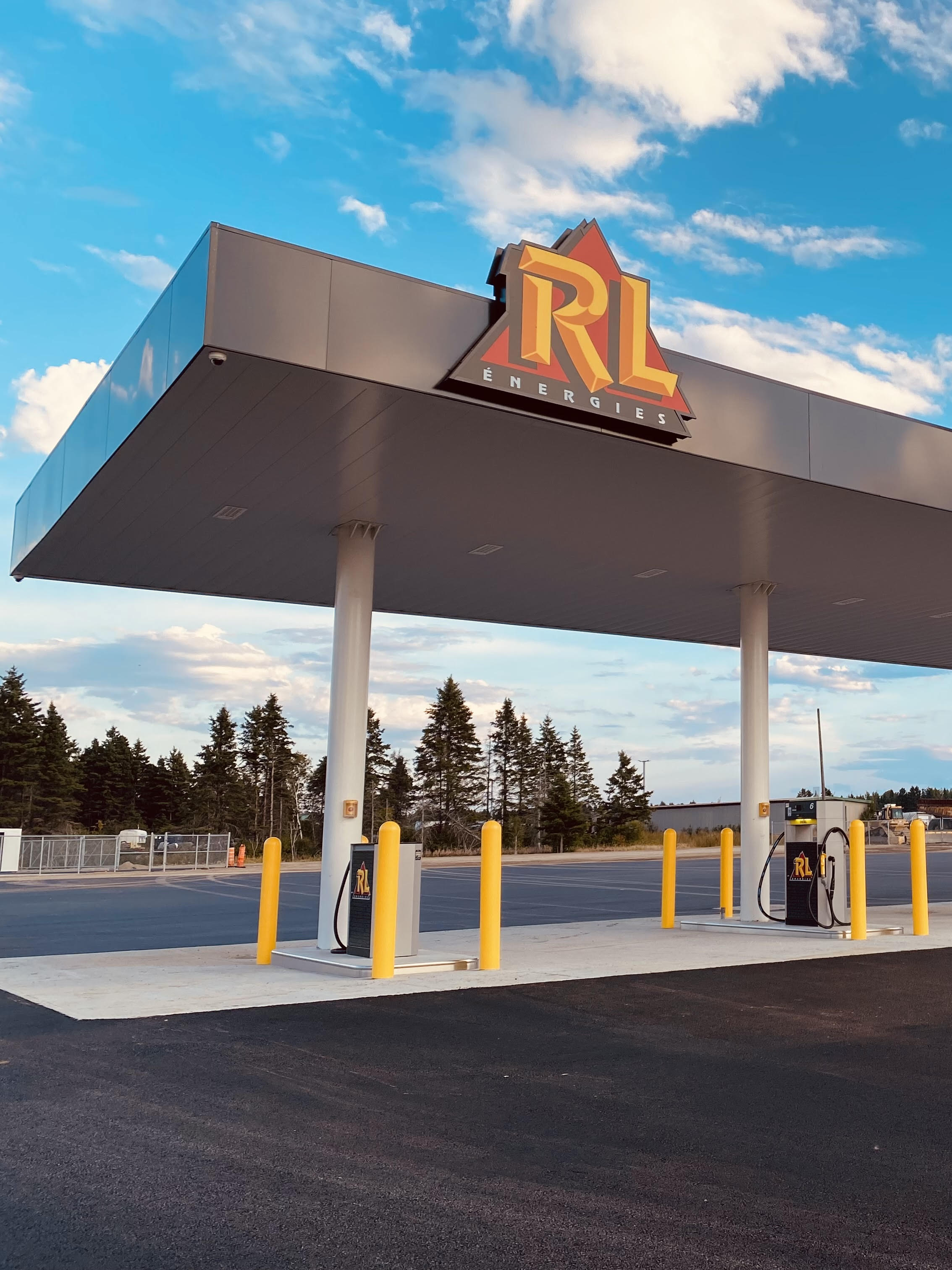 Cloudics white-label in Canada – Rezzo
In Canada, Cloudics' platform is available under the name of Rezzo. It is represented by our partner Mobilité Plus.
Rezzo is now available 24/7 for refuelling in 2 RL Énergies' stations in Chicoutimi, and the number will increase rapidly.
If you would like to start using Rezzo in your station, contact sales@rezzo.ca or sales@cloudics.com
RL Énergies: "The integration of Rezzo into our network of stations will help our development as a whole."
Keven from RL Énergies: "Our work will definitely not stop here. RL Énergies will be able now to look at expanding its network while the operation of such a network will be simplified. In Canada, we are expecting up to 100 additional fuel stations in the upcoming years."

Keven continued: "we are looking forward to integrating new possibilities to the existing services through Rezzo and bringing self-service stations to another level in the near future, which we believe is a bright one."
Astro Baltics would like to thank Mobilité Plus and RL Énergies for their cooperation!
Regarding any questions regarding Cloudics, contact us:
sales@cloudics.com
+372 628 0000
Cloudics
Future of Cloud-based Solutions!
www.astrobaltics.eu/en/cloudics/
Follow Cloudics also on LinkedIn.