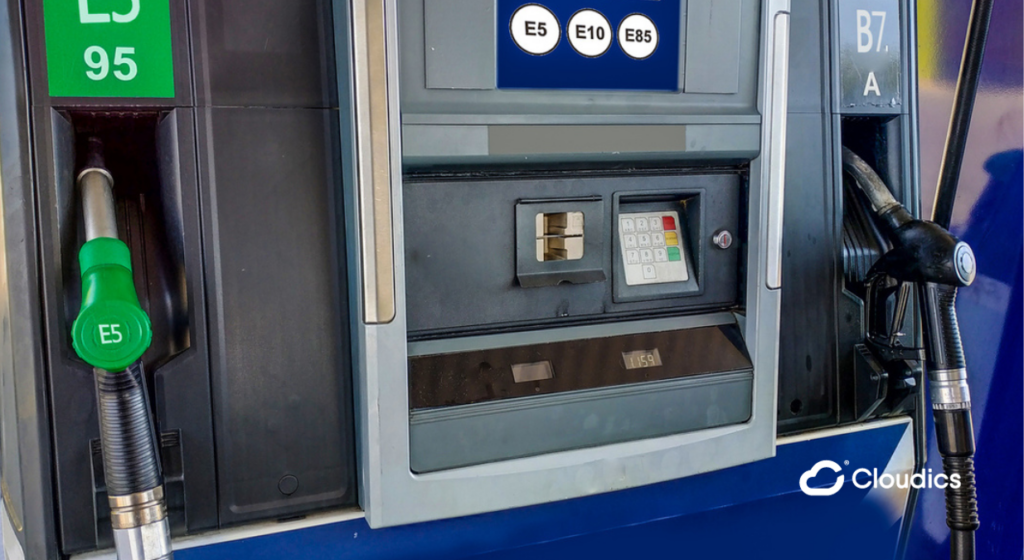 Cloudics team is on the road to NACS 2023
Posted: [su_post field="post_date" default="-" filter="su_post_shortcode_custom_date_filter"]
In around two weeks, the Cloudics team is on the road again, and this time it's big one. NACS 2023 in Atlanta offers to be the biggest convenience retail focused event in the world, and Cloudics will be there on stand.
The question is, what are we going over to the USA to address?
The USA has a rich history in gas stations and convenience retail – heck, they invented convenience retail, they perfected convenience retail. And yet, somehow things have slowed down over there.
Legislation, big-tech, and sheer scale has limited how technology has been implemented. When Europe and Asia are moving over to the cloud to deal with today's and tomorrow's challenges, the USA has to play catch-up. Why?
Well, the biggest issue in the USA right now is based on the sheer number of stations out there, how old they are, and who runs them.
I used to work for American companies, and that was where I learned the term mom and pop stores. Many stations are local stations which simply don't have the money to do a huge equipment and systems swap-out.
Legacy software, restrictive credit networks, and old equipment means that any small changes result in high costs and long change request turnaround times. Essentially, these small operators are at the mercy of the big-tech providers and willingness to support them.
And that's where we come in. Cloudics was designed with the purpose of allowing retailers to begin their transition to the cloud and to new technology, without the expenditure of mass-changes in solutions.
So how does the Cloudics platform solve these issues?
☁️ Cloudics IoT Convertor – We can convert coin-based legacy devices to IoT cloud devices with our proprietary device for very little money. Instead of spending thousands on a new vacuum cleaner or jet wash, simply update the old one with our convertor, and it is ready for the cloud.
☁️ Cloud FCC – Our cloud-based forecourt controller can convert legacy pumps and centralize the control, essentially opening up the pump to open-APIs and connectivity you never imagine, but also unlocking you from expensive big-tech providers, giving you the freedom to select which ever POS provider you want.
☁️ Cloudics Mobile – Our mobile platform already supports pay at pump, shopping, food ordering, car wash, EV and more, through one single app. That means no more multiple apps for different purposes. And thanks to its low-cost compared to the competition, you gain access to a whole host of value-add features, such as remote door management!
☁️ Simplified payments management – Our solution integrates quickly and easily to many payment providers, and thanks to our simple API technology, we can easily connect US fuel hosts in a short time. We're ready to support you faster than any big-tech provider today!
☁️ Bunkering is a thing of the past – Thanks to our Cloud FCC, you can work with your B2B customers to control the fuel in their tanks remotely, meaning you can change the price in real-time. Not only does this benefit you through reduced costs, and loss of revenues, but it benefits your customers too, thanks to a reduced amount of equipment and better management of expenditure.
☁️ We're already in North America – Today we operate in Canada, controlling fuel sites, unmanned stores, and even EV chargers.
Make sure to stop by our booth, #B4425, to find out more about how our solutions can help transform your retail sites, and put you ahead of the competition.