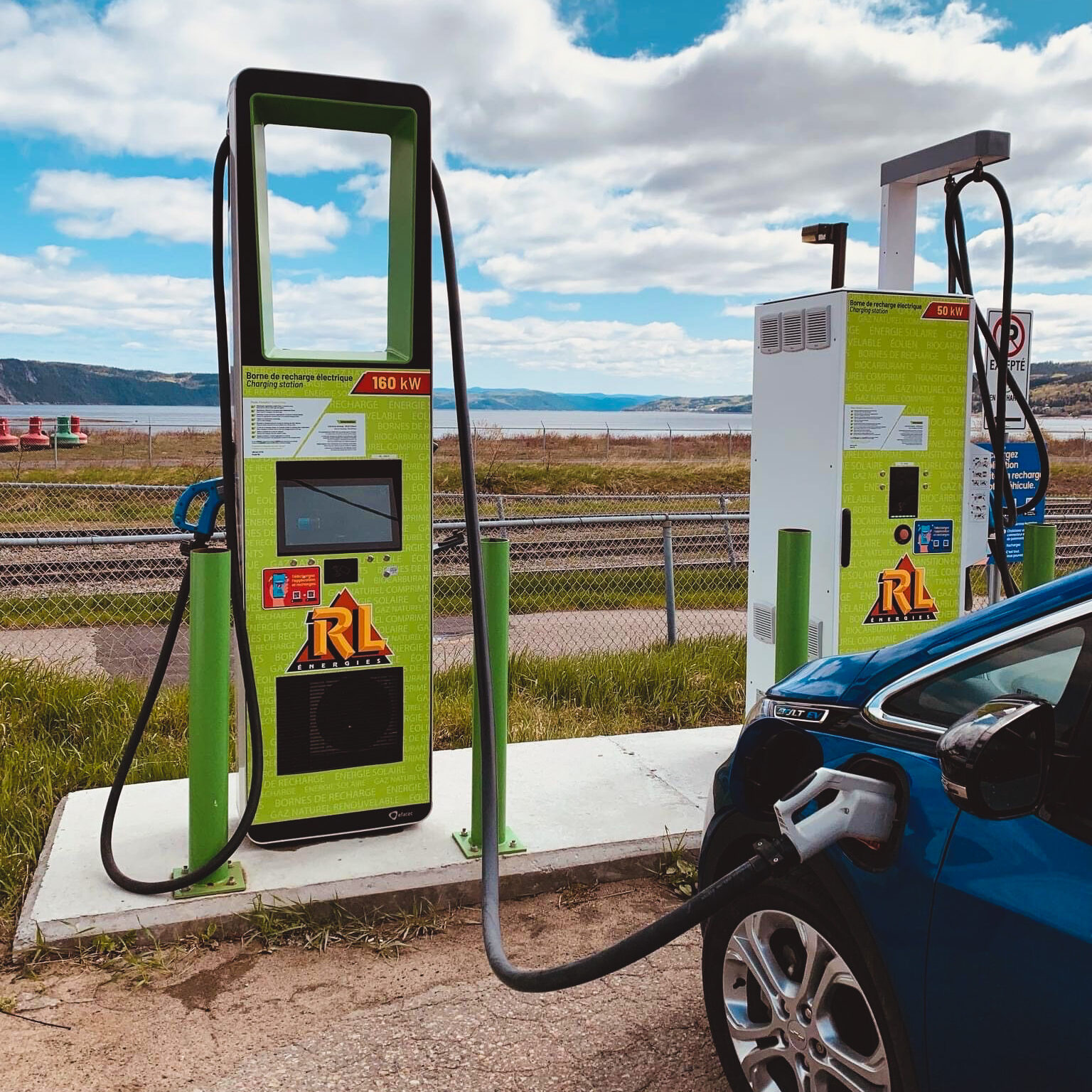 Cloudics white-label platform Rezzo in partnership with RL Energies, launches in the Canadian EV market
Posted: [su_post field="post_date" default="-" filter="su_post_shortcode_custom_date_filter"]
May 2023 marks a milestone for Cloudics & Rezzo collaboration. Phase 1 deployment of the RL Energies charging network in Quebec, Canada, has been completed. A 12-month journey of hard work has paid off, and 20 EV chargers across RL Energies and Belzile energy stations have been set up, with 10 of them being ultra-fast (160kW) and other 10 fast 50kW charging points.
Cloudics & Rezzo collaboration
In the second half of 2021, a white-label platform was established with local Canadian brand Rezzo to offer the Cloudics platform for energy stations.
In just a matter of months since Rezzo's market debut, Canadian retailer RL Energies became the first company to utilise the innovative platform.
Thanks to cloud technologies, RL Energies has become one of the most innovative and forward-thinking companies in the Canadian fuel retail market, allowing them to integrate EV charging network into their current infrastructure seamlessly.
RL Energies is one of the first ones in the region to offer ultra-fast charging
RL Énergies is a Canadian company working in the field of petroleum products distribution since 1970. It is one of Quebec's six largest independent distributors of petroleum products today, with multiple fuel stations all over Quebec.
RL Énergies, in cooperation with Cloudics white-label platform Rezzo, can now proudly position itself as one of the leaders in the region for EV charging by installing a total of 20 chargers, with 10 of them being ultra-fast chargers (160 kW).
The charging network is complemented by the Cloudics white-label Rezzo mobile payment app, which provides simple and intuitive payments at competitive rates.
It allows RL Energies to extend its reach, grow the customer base and unlock multiple profit areas, including refuelling, charging, pre-ordering and frictionless entry.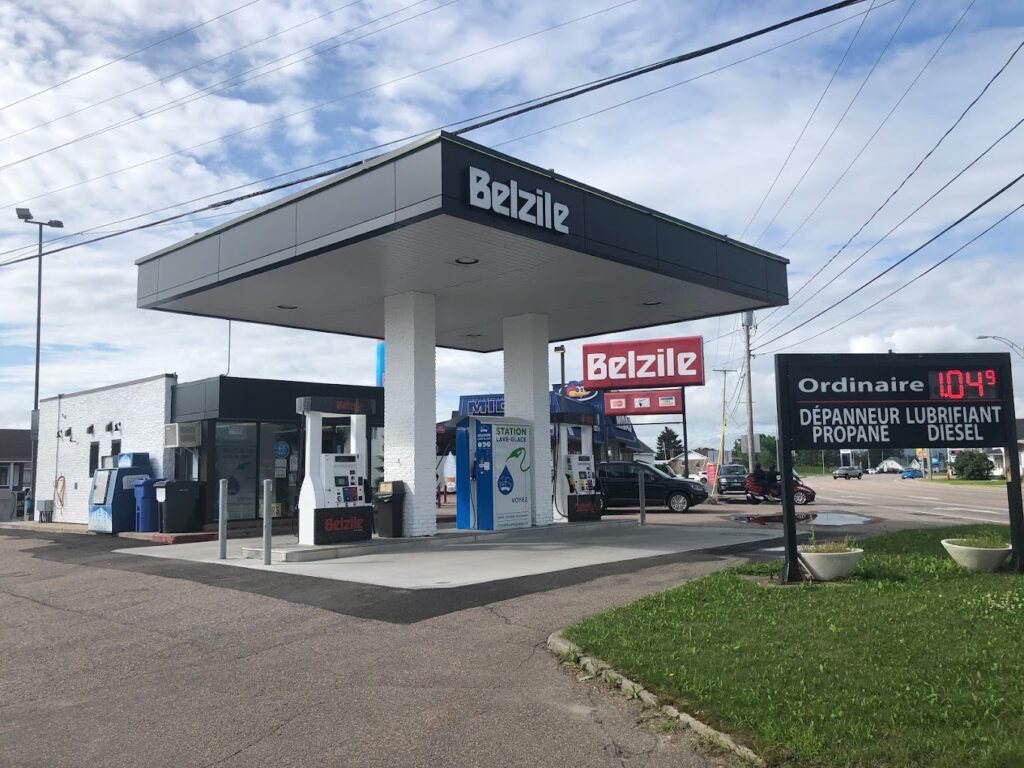 Mr Éric Larouche, president of RL Énergies: ''Our goal is to offer performance, peace of mind and positive experience for the customers''
"RL Énergies is an enthusiastic player in the Canadian energy market. We have made sure to offer our customers the best technologies to provide performance, peace of mind and a positive customer experience when visiting our stations and using our equipment. Completing phase one of the upcoming charging network is the first result of efforts and a vision that meets our concerns which we share with the people who believe in a long-lasting environment", indicates Mr Éric Larouche.
"The popularity of electric and hybrid vehicles is constantly growing, and we are ready to face these changes. We aim to support customers in their choices and offer them sustainable alternatives according to their needs. Our commitment is to actively participate in setting up the infrastructure as our stations become multi-energy sites," continues Mr Larouche.
A total of 70 charging points are planned to be set up in the next 24 months
Implementing the RL Énergies and Belzile EV charging network will serve the whole Quebec region.
RL Énergies representative Keven Fortin-Simard noted that a total of 70 charging points are planned to be set up in the next two years.
Rezzo provides better insights and enhanced charging experience with Eco-Movement
Integration between Rezzo and Eco-Movement provides additional visibility for the chargers and offers convenience for the driver through accurate charging point data.
All the chargers available on the Rezzo platform are also visible on popular applications like Google Maps, Apple Maps and on car navigation systems.
Navigation systems receive the data from Eco-Movement, allowing the driver to plan their journeys more easily.
Thanks to the integration, the car navigation system will calculate the route and navigate to the charging point while pre-notifying the charger for better charging performance and providing the driver with real-time pricing information.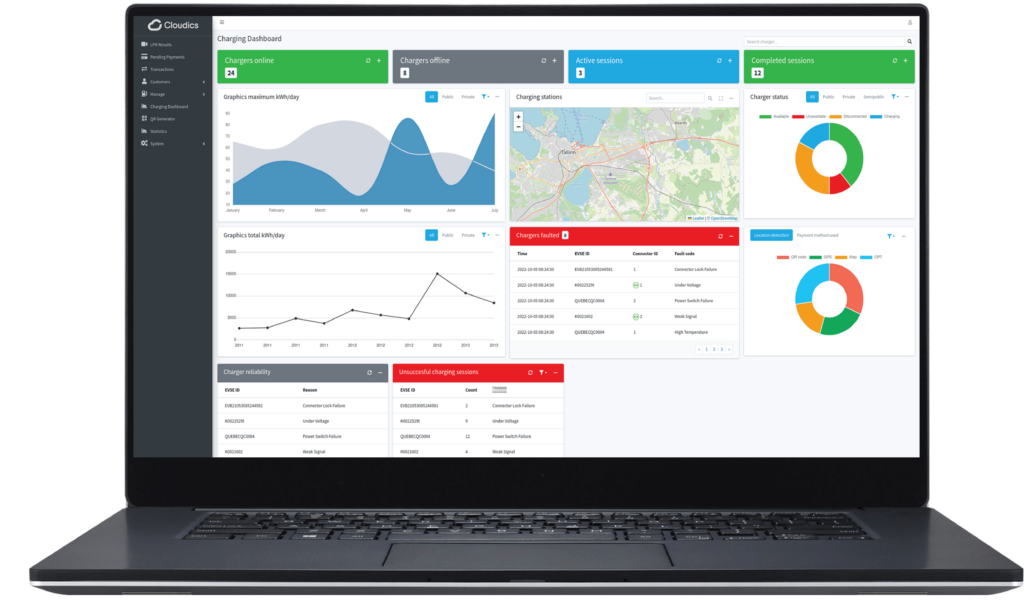 Leverage the Cloudics platform to establish and maintain a reliable EV charging network
Cloudics is a revolutionary management and payment platform for energy stations.
Manage your charging points through a CPMS (Charge Point Management System). Get a clear and detailed overview of the whole network and offer your customers mobile payments.
The modular cloud platform makes your services available anywhere and anytime. All charging points are connected to the platform and can be managed and controlled remotely.
Cloudics mobile payment app provides a convenient charging experience and enables you to engage new potential customers with the help of innovation.
Looking for a registration-free recharge option? You've found it!
To offer a 360-degree solution, Cloudics has developed an eOPT to provide the simplest, most secure payment solution directly at the forecourt area or outside of it.
The attractive and modern design of the eOPT enhances the customer experience thanks to the LED lighting and will make your forecourt stand out from the competition.
It is designed to be easy to use, prioritising customer convenience.
The retailer can reduce queues, increase opening hours and revenue while offering contactless payments.
Cloudics eOPT accepts a vast range of payment options, can be controlled remotely and is built with the highest standard for extreme conditions.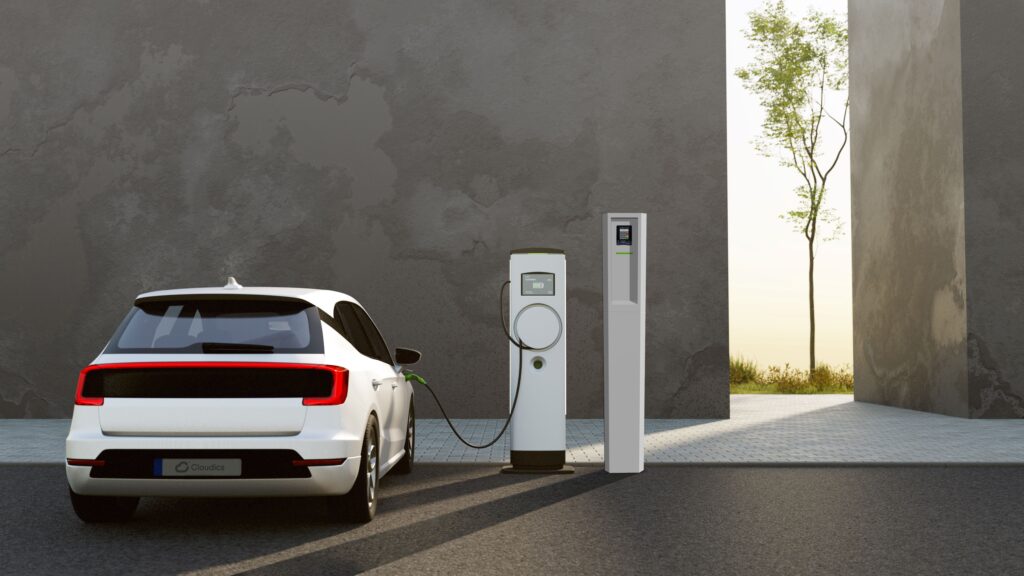 Are you interested in gaining further insights about the Cloudics platform?
Click here to schedule a demo.
You can watch a quick 1-minute video here on how Cloudics works.