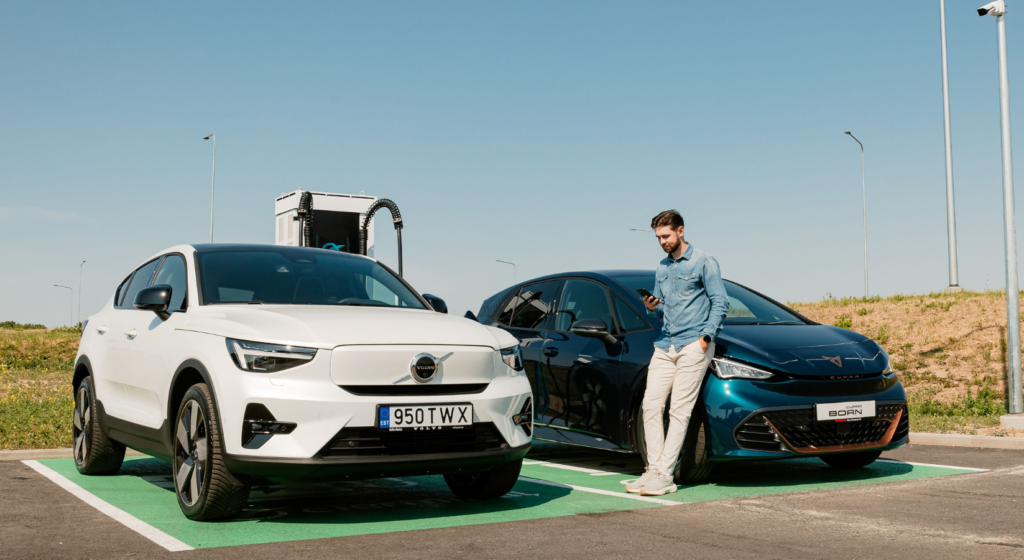 Seamless synergy: Cloudics integration with Eco Movement
Posted: [su_post field="post_date" default="-" filter="su_post_shortcode_custom_date_filter"]
Cloudics management and payment platform for EV charging and energy stations has been successfully integrated with the Eco Movement data platform for a more convenient charging experience.
What is Eco Movement?
Eco-Movement is the leading platform for EV charge point data. The fully independent company delivers the most complete, reliable and enriched data to leading navigation companies, car manufacturers, and Mobility Service Providers such as Cloudics.
Eco-Movement directs millions of EV drivers to their next charging session through their partners and is also the exclusive charge point data partner of the European Commission.
Learn more about Eco-Movement here.
Cloudics integration with Eco-Movement: better insights and enhanced charging experience
Integration between Cloudics and Eco-Movement provides additional visibility for the chargers and offers convenience for the driver through accurate charging point data.
All the chargers available on the Cloudics platform will also be visible on popular applications like Google Maps, Apple Maps and car navigation systems.
How does it work?

The navigation system or application receives the data from Eco-Movement, allowing the driver to plan their journeys more easily.
Thanks to the integration, the car navigation system will calculate the route and allow navigation to the charging point while pre-notifying the charger for better charging performance and providing the driver with real-time pricing and charging information.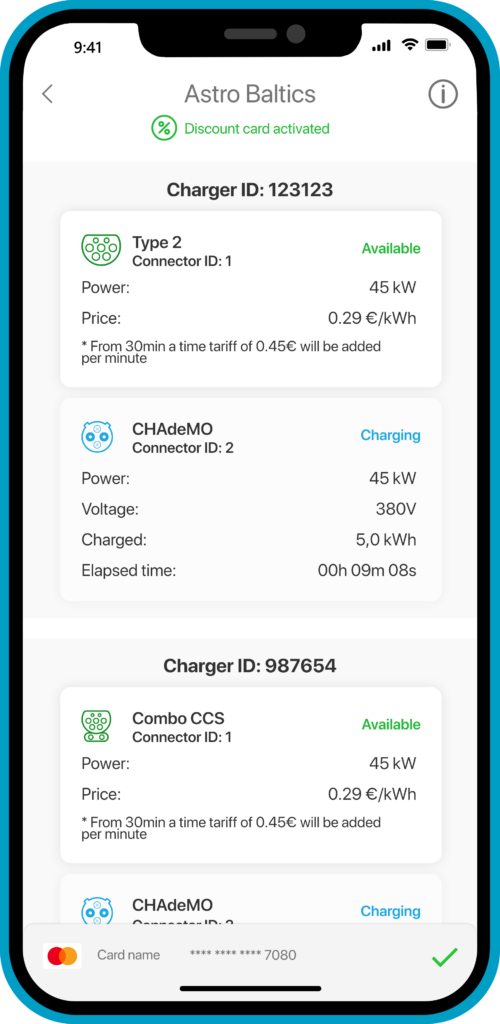 Leverage the Cloudics platform to establish and maintain a reliable EV charging network
Cloudics is a revolutionary management and payment platform for energy stations.
With Cloudics, you manage your charging points through a CPMS (Charge Point Management System), get a clear and detailed overview of the whole network and offer your customers mobile payments.
The modular cloud platform makes your services available anywhere and anytime. All charging points are connected to the platform and can be managed and controlled remotely.
Cloudics mobile payment app provides a convenient charging experience and enables you to engage new potential customers with the help of innovation.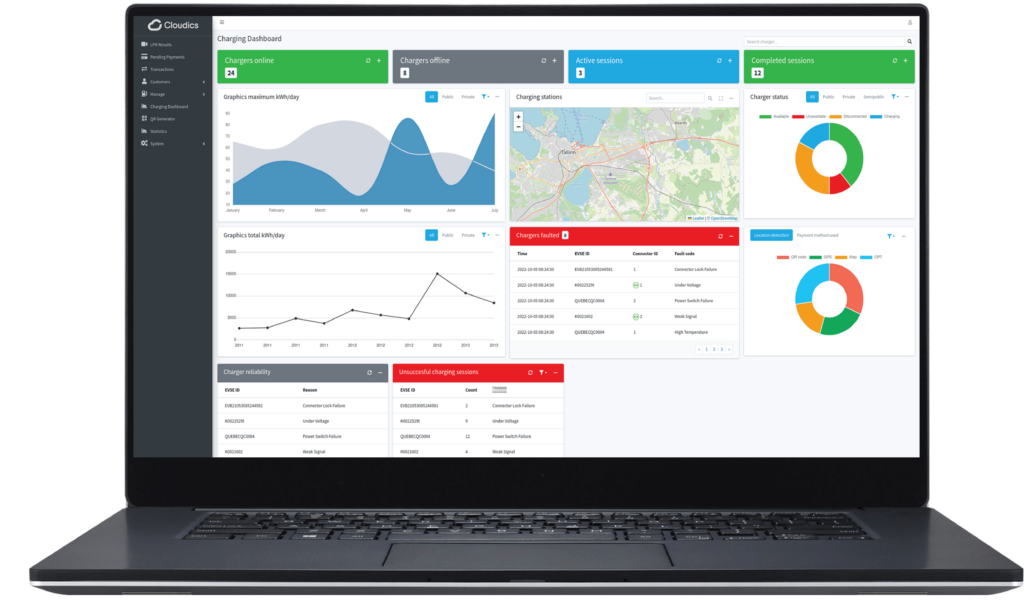 Looking for a registration-free recharge option? You've found it!
In addition to mobile payments, we have provided an opportunity for existing Cloudics customers to take advantage of existing OPTs at the forecourt.
This means that Cloudics and Astro Baltics partners can offer users the opportunity to pay for different fuels at the already existing OPT.
Coming soon: eOPT
To offer a 360-degree solution, Cloudics is developing an OPT to provide the simplest, most secure payment solution directly at the forecourt area or outside of it.
The attractive and modern design of the OPT will enhance the customer experience thanks to the LED lighting and will make your forecourt stand out from the competition.
It is designed to be easy to use, prioritising customer convenience.
The retailer will be able to reduce queues, increase opening hours and revenue while offering contactless payments.
Cloudics eOPT will accept a vast range of payment options and will be built with the highest standard for extreme conditions.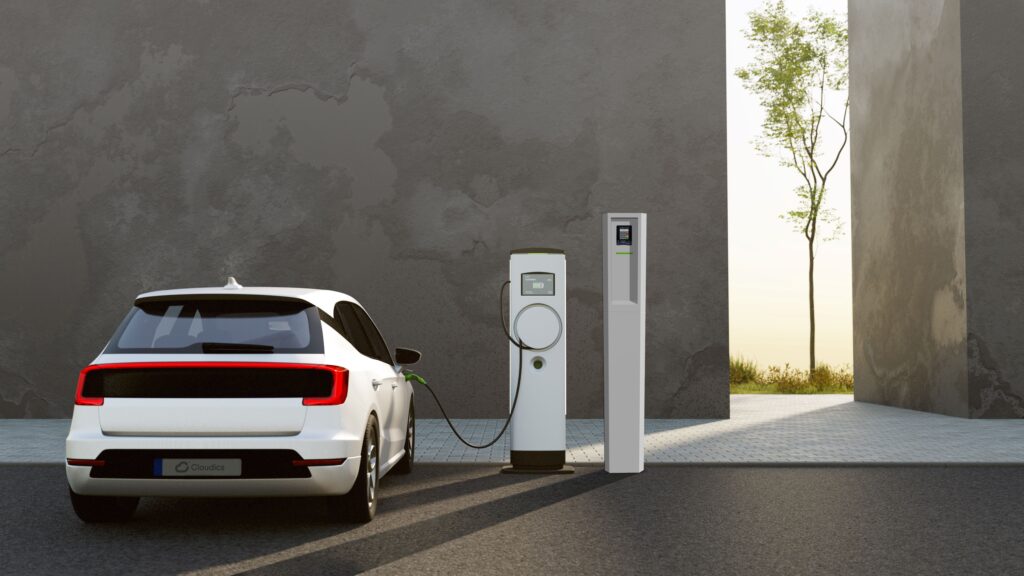 Are you interested in gaining further insights about the Cloudics platform?
Click here to schedule a demo.
You can watch a quick 1-minute video here on how Cloudics for EV charging works.